The New Elson's Pocket Music Dictionary by Prof. Louis C. Elson

Theodore Presser. 2009. Dimensions: 5.9" x 3.7"

From the publisher...

The NEW ELSON'S POCKET MUSIC DICTIONARY has been completely updated!
• more definitions Over 4,500 — more than double the number in any other pocket music dictionary! All definitions have been updated for the new edition.
• more composer listings Approximately 650, including the newest generation!
• pronunciation guides Every foreign-language term, including Spanish, Czech, and more!
• includes contemporary music Definitions for contemporary music theory and new technology!

The best bang-for-the-buck in pocket music dictionaries!
Also includes a separate section on music fundamentals, and descriptions of diverse musical instruments from around the world!

From the Preface:
"In this new century of nearly limitless electronic communication and information sharing, it is hard to imagine that there would be a need for a tiny pocket dictionary for music. Nevertheless, musicians everywhere have continued to use Elson's Pocket Music Dictionary as a trusted resource in their classrooms, rehearsals, and individual practice. There will always be something special about the tactile joys of flipping through a book to seek information."

From the Preface:
"With the continued popularity of Elson's dictionary, it became necessary to update the book for a new century. The scope of musical change and evolution over the past 100 years has been vast, and much of the original information in Elson's had remained unchanged since its 1909 printing. This new edition, beyond the necessary updates to original entries, incorporates the new technologies and theories of 20th- and 21st- century music. Instruments and styles of music from around the world have also been added, including jazz and popular music. The list of composers has been edited and updated to reflect those individuals who have made the most significant contributions to music from antiquity to the present day."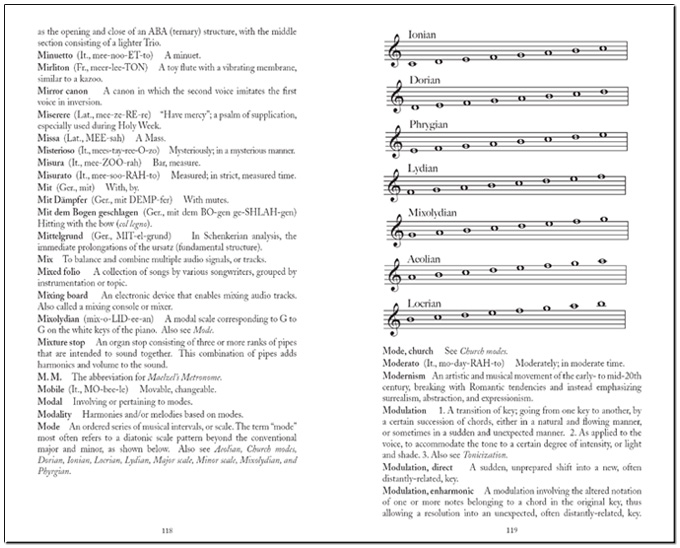 List price $5.95 Our price: $5.95
Please select either "within USA" or "outside USA" below...
Ordering within the USA...
Our price: $5.95 + $2.50 shipping

Total: $8.45

Ordering from outside the USA...
Our price: $5.95 + $10 shipping for first item, others $6 each.
Delivery by Airmail.
Total: $15.95